Let's Blaise a trail!
1 to 1 Personal Training with
Stephanie Blaise
Stephanie Blaise
Personal Trainer
My approach to Personal Training, as well as my own training, has developed over many years. It is imperative to me that each of my clients knows that I am there for them throughout the journey and process towards the goals they desire, in and out of the gym.
It is a given that the majority of us want to look good as a result of our efforts in the gym and physical training and that is absolutely okay! However I highly encourage you to also assess other areas too such as performance health goals too. I speak from experience and truly believe that physical activity has all the benefits for your mental health as well as your physical well-being.
By focusing not only on how you look but also on how you perform, move and feel, I can guarantee you that you will see the results you desire. It is a beautiful combination of all these factors  that will help to fuel and create the person you want to be. When you fall in love with the feeling and know your 'why' you will avoid the struggle to stay motivated and continually need to search externally.
Look within and you shall find, for you are strong and your journey awaits.
Now let's 'Blaise a Trail'!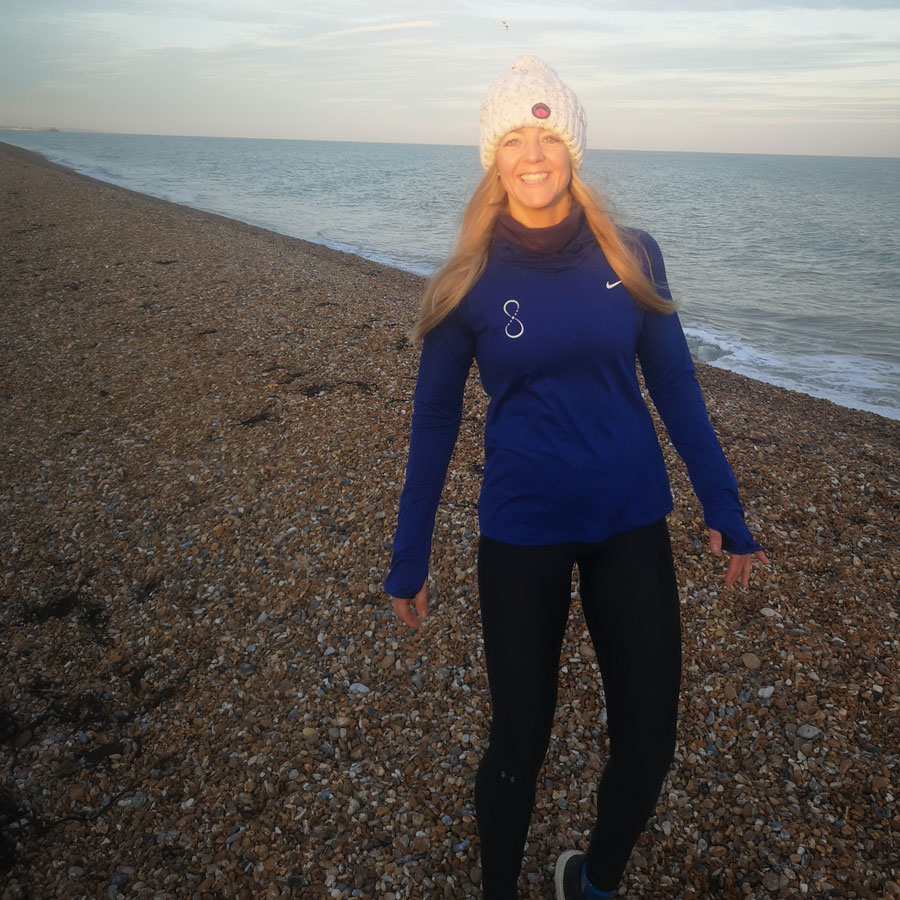 My goal is to ensure all who visit this site, train with me or who I come in to contact with is inspired and supported to shift their lives to including more focus, inclusion and enjoyment through fitness, nutrition and activity.
The ability to pick yourself back up in tough times, the desire to keep pursuing your goals and the openness to always learning and growing in life.
Results are to be achieved, maintained and then improved upon.
One never stops learning, one never stops growing.
Look Great
Feel Great
Perform Great
Certified trainer
Level 3 Certified Personal Trainer with a degree in BSc. Exercise and Sports Science. I am passionate about the benefits of training for the physical well-being and mental health. I tailor training towards the individual with the ability to utilise a variety of equipment and training styles. 
Sport & Nutrition
My personal experience as a sportswoman combined with working in professional roles has led to my development and increase in knowledge in the combined benefits of nutrition and training towards sports performance. 
General Wellbeing
Overall health and well-being is a combination of optimal physical fitness, nourishing nutrition and a positive mindset. Learning the tools, developing the discipline and balancing life will result in the life you wish to live.
'Stephanie Blaise' encapsulates all my passions and interests, experiences and services and I wanted to create this website as my own platform and creative space for all that I would like to share with others.
For the past two years I have taken the time to work, study and develop in the areas of Ski Instructing and Personal Training full time. It has been quite the journey so far and I am excited for the future prospects and exciting possibilities!
Here will be a happy hub where you will be able find content and gain insight in to the blend of Fitness, Skiing, Food and Travel – some of my main excitements in this world.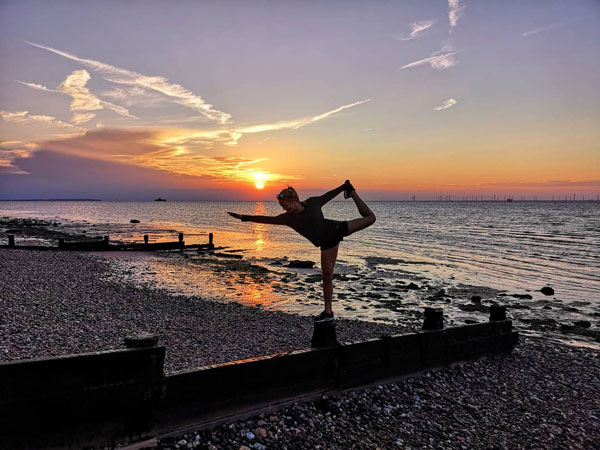 …The story behind the phrase.
'Blaise' is my middle name and like any young child growing up, there was some embarrassment towards it. Blaise was, and still is, a rather unusual name. I even preferred my first name shortened to 'Steph' instead of Stephanie
read more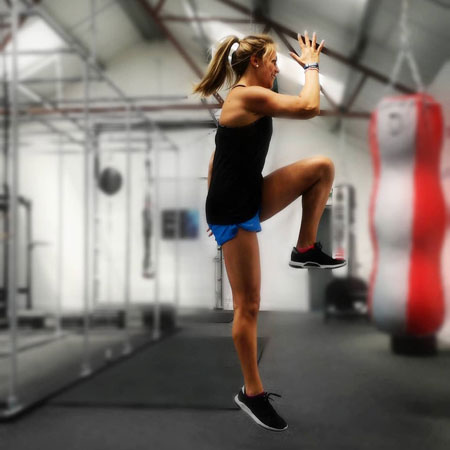 Personal Training with Stephanie Blaise
I have developed a great understanding of training techniques and styles to then individualise to people depending on the desired outcome and personal goals.
I look to help others enjoy their fitness and training so as to become part of your active lifestyle that can be maintained year to year. I provide support to all who I work with in all aspects of their lifestyle to benefit them in their pursuit of a healthier and happier life.
A big part of what I encourage is the inclusion of resistance training. The benefits to the body, physically as well as mentally are huge. One of my goals with training others is to educate, empower and establish the understanding of the benefits of training with and without weights.
30 or 60 minute Sessions
Block Booking Discounts
Sport Specific Fitness
Raised and Educated in Kent, I have always had a keen interest in sports and fitness, in particular playing to a high level of representation in Hockey and Cricket during my school career. I went on to study at The University of Exeter where I achieved a degree in BSc. Exercise and Sports Science.
My serious interest in sports and fitness, as well as dealing with the associated pressures of success, began my journey to explore a wider range of fitness and wellbeing topics – from weights and resistance training to mindfulness and the psychological benefits of being active and spending time outdoors.
Determined to 'buck the trend' and particularly help change the perception of women in sports and personal fitness, I have strived to develop my knowledge and skills in a wide range of areas from spending time travelling and working as a ski and snowboard instructor in both Europe and Japan to working with children as part of the sports department at a prominent school in Suffolk.
Qualifying as a Certified Personal Trainer led me to where I am today. While still working hard to continue with my personal development, I am keen to share with others my experience and expertise to help inspire others overcome their mental and physical barriers, and build their own confidence through fitness, training, nourishing nutrition, and positivity.
Whatever it is in your life that you are longing to achieve – be it that pre-baby body, healthy and sustainable eating habits, your first obstacle course race, your best ski vacation yet or confidence with weights, I am with you every step of the way.
Let's Blaise a trail!
Unity Gym, Polo Farm, Littlebourne.
I am currently coaching hockey and tennis team fitness sessions and members classes at the Unity Gym at Polo Farm Hockey Club.
Should you prefer a more personal training experience,  I also offer 1 to 1 sessions throughout the day at the Unity Gym. To start your journey, please get in touch to arrange a free consultation with includes a movement assessment to create a bespoke training programme.
Ski Specific Training with Stephanie Blaise
With 10 years experience as a ski instructor, I have now combined my passions for both fitness and skiing to develop a ski-specific fitness offering. Whether you are a complete beginner or have years of experience, I can create a personalised programme to support you on your next adventure!
Skiing is a physically demanding sport. It is important to dedicate time to some pre-season training in preparation for hitting the slopes. You will reduce the risk injuries, improve the quality of your day-to-day recovery, endure the slopes for longer and increase the overall performance of your skiing in the ever-changing snow conditions. Heightened physical readiness and fewer injuries will have you feeling confident and ready for an amazing and enjoyable time!
Herne Bay, Beltinge and Reculver (North coast of Kent)
When the opportunity arises, I love to take fitness training outdoors. Here in Kent, the coastal environment is not only beautiful, but allows for alternative and enjoyable workouts, by making use of stairs, hills, park benches and coastal promenades. Clients have the freedom to choose these outdoor sessions as part of my service, which can be done with or without equipment.
Join me and feel the benefits of outdoor, coastal fitness training – fresh air, vitamin D exposure, the sea and endless space. There are multiple benefits of being outdoors, nurtured in and by nature, for the mind as well as the body.
I own some mobile equipment that I utilise in sessions, including kettlebells, yoga mat, resistance bands, battle ropes and medicine balls – the rest is already there!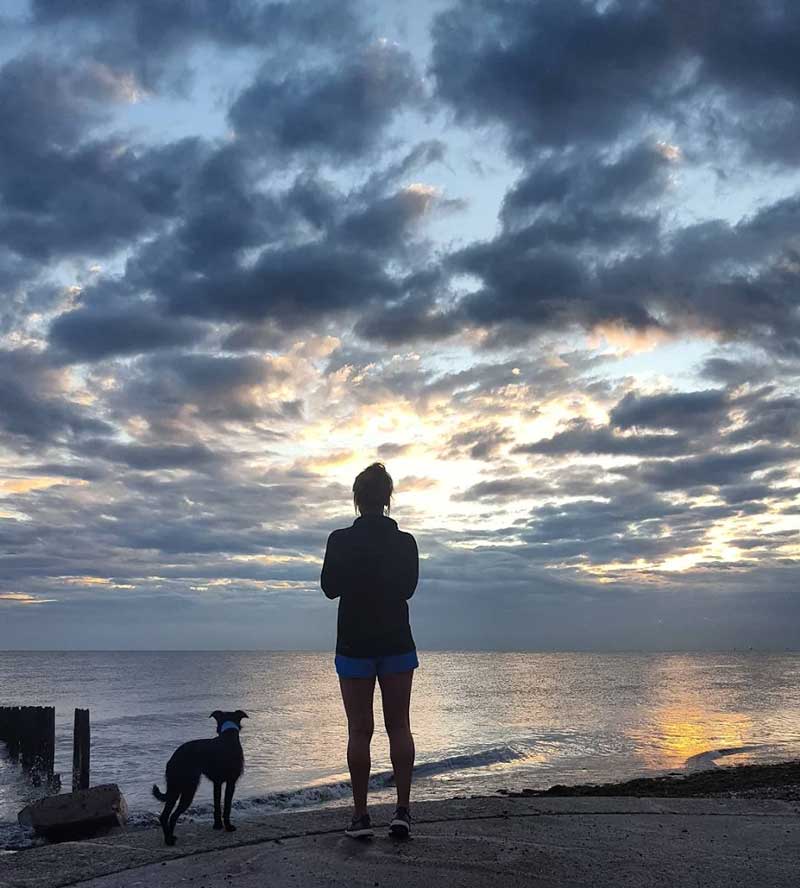 Don't just go through life,
grow

through life
Whether it is in your personal or professional life it is important to adapt, learn and grow. I am excited to have completed my SCE Level 4 Strength and Conditioning course and now a fully qualified coach.
Approachable, friendly and really knows her stuff!
Wow, what can I say, Steph is utterly brilliant. Steph is extremely approachable, friendly and really knows her stuff! She is more than happy to go that extra mile.
I contacted Steph because I was approaching my 30's and my wedding was in sight. I am already very active and play a lot of sport but I wanted to tone up more and reduce my muscle bulk in certain areas and of course get rid of some excess chubb! In the 12 weeks I have been with Steph so many people have noticed a difference and complemented me on my shape and weight-loss. Steph each week will vary the programme and ensure your targets are tailored too – hard work at times but worth the pain! In addition, she provides dietary advice and a programme to follow alongside the personal training sessions.
I cannot recommend her highly enough and I have already booked in with her for another 12 weeks! Please check her out and book!
Lucy – Hythe
'I feel so strong!'
I've loved every minute of working with Stephanie. My mindset is so much more positive because Stephanie has helped me every step of the way. She has changed my whole relationship with food and taught me how to include training outside of our sessions.
I 1000% would recommend Stephanie! I cannot fault her. She's been so helpful and positive from the very beginning. I see the results and after every work out I'm always in a good positive mood setting me up for a great day ahead.
Jade – Hoath
'I feel so proud'
Stephanie has been so understanding of everything I'm aiming for and shows me all the support I need. Stephanie puts all her heart in to my sessions as much as I do – I have never wanted to work so hard for someone!
Her care with planning and the knowledge of how to get the best results is incredible. The minute you meet her you know your vision is shared. Stephanie gives you her commitment to achieving each of your goals as well as feeling like a friend joining you on your journey.
I feel so proud of my achievements so far because she shares the journey with me. She doesn't just train me, it is a collaboration we are in it together and I love it.
Rosie – Sturry
Anything is possible!
As soon as I met Stephanie I knew I was in good hands. She is so welcoming and understanding on a personal level. I love that Stephanie knows how to make any type of training and exercise always so exciting and different. She has such an amazing range of knowledge that we could be anywhere and she would find an exercise that would work for me! 
I did one session in the gym and one at the seafront for 6 weeks. I loved the offering to spend time outdoors doing such a range of fitness activities. It never felt like a chore – super fun! I never thought I would be able to do a single pull up but with Stephanie anything really is possible! Not only does she help you get fitter, healthier and stronger she is also a great motivator, friend and is always there to help you, wherever you are in your journey.
I've experienced a few personal trainers but I can 100% say that Stephanie is the best I have ever had!! Her knowledge and understanding of personal goals is what really makes her stand out! She shares her skills with you so you learn as you go. I gained so much knowledge about my fitness and how to keep progressing through working with her. Thanks Steph – you made it possible for me!
Kate – Canterbury
My experience, training and qualifications
SCE Level 4 Strength and Conditioning Coach (2019)
BASI ISIA Level 3 Skiing Instructor (2017)
BASI Level 1 Snowboard Instructor (2017)
Level 3 Certified Personal Trainer (2016)
Spinning Instructor (2016)
Metafit Trainer (2016)
Northampton Saints, Junior Academy Strength and Conditioning Coach (2014-2016)
Framlingham College Graduate Teaching Assistant, Multi Sports Coach, (2013-2016)
BSc. Exercise and Sports Science – The University of Exeter (2013)